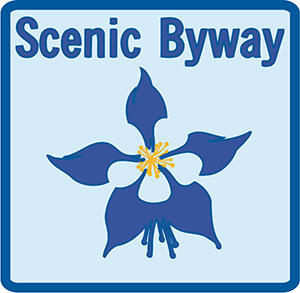 The Alpine Loop Backcountry Byway begins here on CR 30. High mountain passes and many of the mines responsible for Lake City's mining boom can be seen along this 64-mile loop which connects Lake City, Ouray and Silverton. There is two-wheel drive access up to the Sherman townsite via a dirt road just beyond the end of the lake.
Mule wagons used these routes to haul ore and mining equipment in the late 1870s and the 1880s. One could also find daily stagecoaches going to and from the settlements of Capitol City, Henson, Rose's Cabin, Animas Fork and Mineral Point.
A 4-wheel drive vehicle is required to go beyond Sherman town-site to complete the loop. The loop is not passable in winter months. Additional information is available at the Visitors Centers in Lake City, Ouray and Silverton.