Views from this vantage point include the pristine Powderhorn Valley and Wilderness Area to the south, with present-day radio towers and phone lines to the east. Sage-covered hills hide the Cebolla River drainage to the west, and the West Elk Mountains beckon exploration from the north.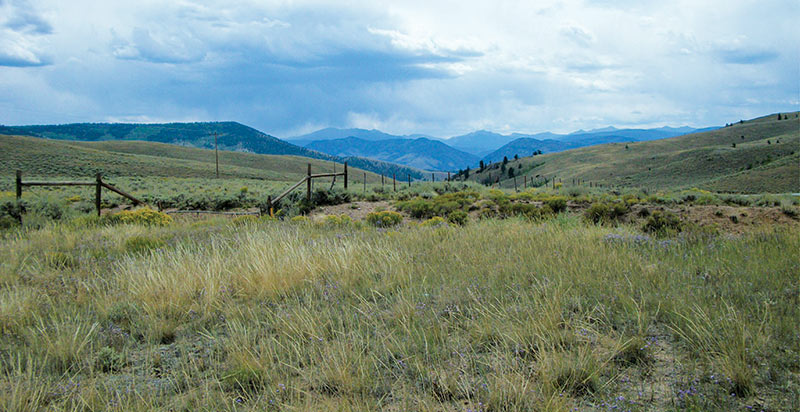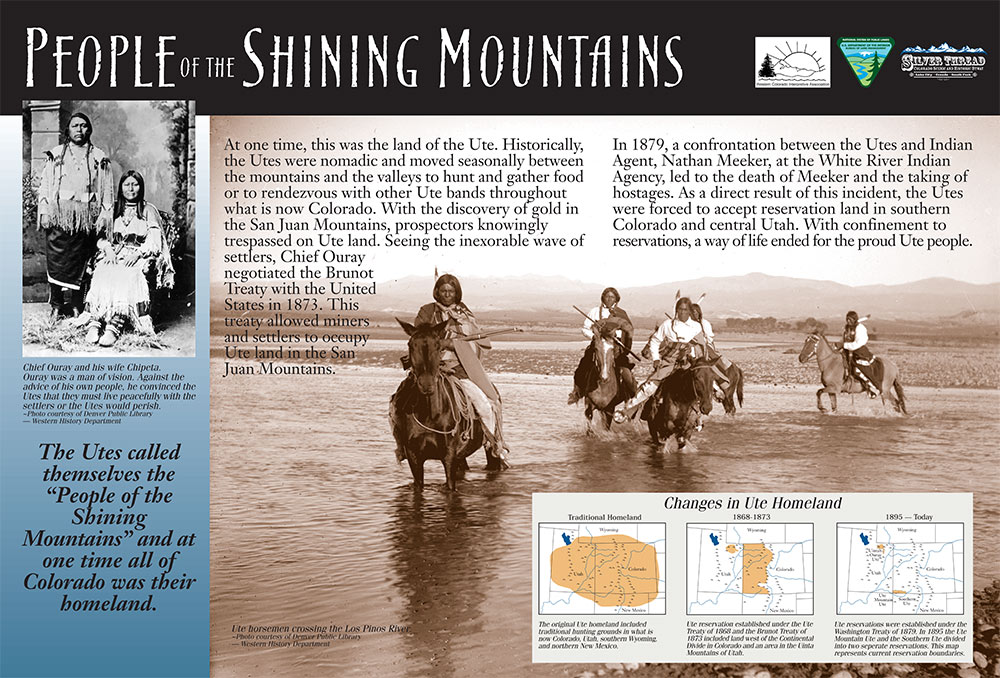 Sage Grouse
As dawn breaks on a crisp spring morning in the sagebrush hills of Gunnison County, the Gunnison sage grouse are performing their ancient mating ritual, dancing to the tune of primordial rhythms known only to them. Ever vigilant for the signs of danger, the male sage grouse are nonetheless intent on luring their mates to their lek, or mating ground. One by one, female birds appear, attracted by the males displaying their beautiful tail feathers, yellow air sacs, long "pony tails" and alluring voices. Truly a spectacle to behold for the determined onlooker, and as important to the sage grouse as it has been for several hundred years. Our hope is that everyone will play a part in helping the sage grouse thrive again.
There are simple things each of us can do to show our caring for the sage grouse.
• Watch birds quietly from our cars during the spring mating season. We will be rewarded and so will the birds.
• Drive, bike, hike and camp carefully in mating and nesting areas, so as not to disturb or injure sage grouse.
• Stay on roads and trails when recreating, and leave gates as we found them.
• Keep cats and dogs in control and away from the birds.
• Tell friends about the Gunnison sage grouse. Everyone's awareness is important!